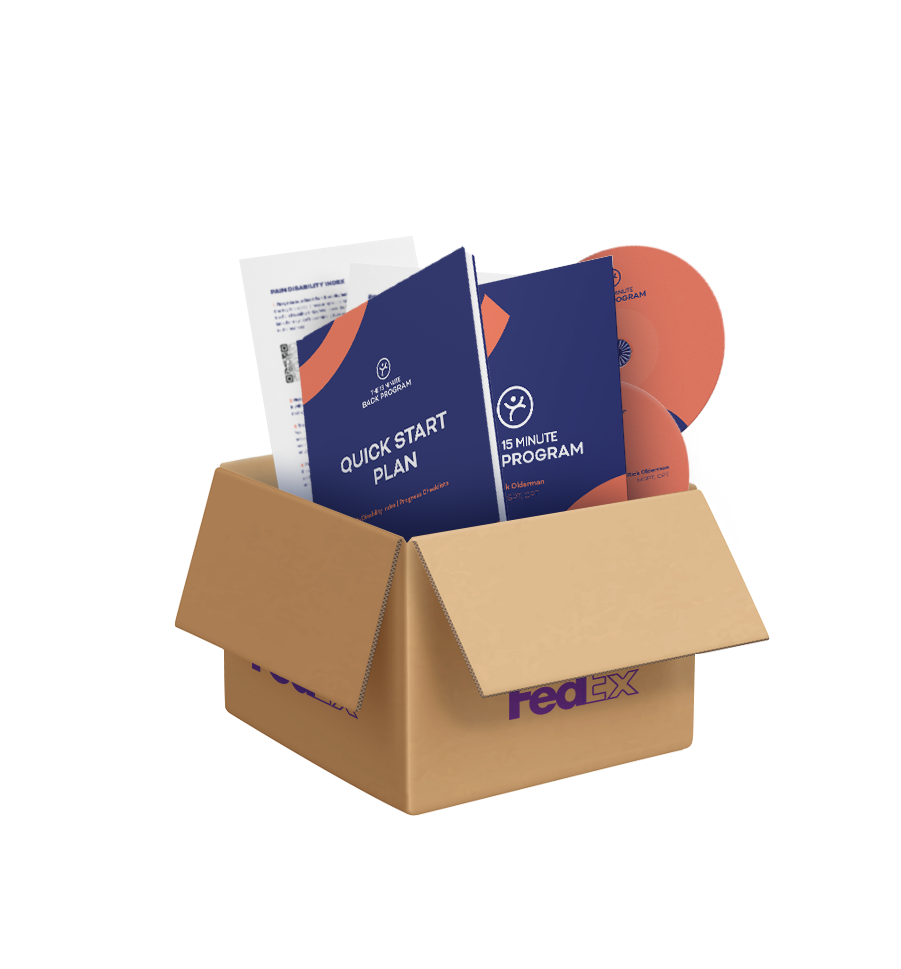 15 Minute Back Program
The simple, 15 minute sequence created to help relieve back pain.
Available in DVD and streaming formats.
Your Price:
$99.95 $74
You Save: $25.95
Every order protected by our simple 60-day guarantee.
Digital Package
Instant Access On Any Device
$74
Regular Price: $99.95
100% Money Back Guarantee
Physical Package
Physical Copies + Instant Digital Access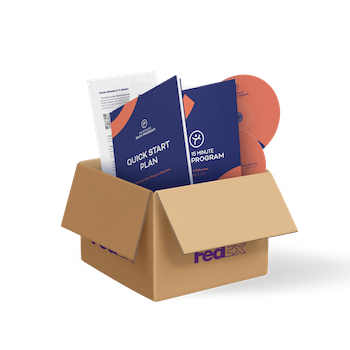 $74 + shipping
Regular Price: $99.95
100% Money Back Guarantee
Disclaimer: The 15 Minute Back Program is not a medical organization. Do not consider any information displayed through this presentation as medical advice or diagnosis. Also, please note that results from using our program are not typical and may vary between different members due to differences in individual exercise history, genetics, age, sex, personal motivation and other factors. You should always consult your physician or qualified health care practitioner before embarking on a new treatment, diet, or fitness program.
15 Min Sequences That Can Help Relieve Back Pain
Because it targets the problem at the source, it has helped people with many "types" of back pain:
Sciatica
Disc issues like herniated, slipped & bulging discs
Spinal issues like stenosis, spondylosis, & spondylolisthesis
Just plain difficult or unexplained back pain
Simple Movements Anyone Can Do, Anywhere.
The 1st sequence focuses on delivering rapid relief.
Then the 2nd sequence focuses on making that relief long-term.
It also includes simple advice to eliminate the triggers that often cause or increase the pain.
Created By Back Pain Specialist With 26 Years of Hands-On Experience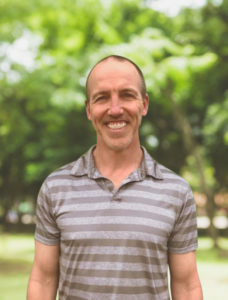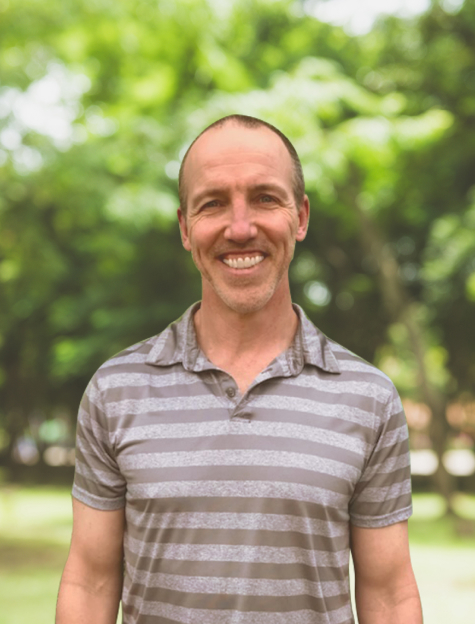 Rick Olderman is a physical therapist, clinic owner, Hanna Somatics practitioner, personal trainer, pilates instructor, best-selling author and speaker…
He's responsible for countless successes helping free people from back pain.
Successes like Ann, Ruth & Nancy shared below.
Why Are His Methods So Successful?
This unique pain-relief formula is designed to bring results in a safe and effective manner.
He's dedicated the past 2 decades to unravel the secrets about how the body works to create and eliminate pain. And distilled these discoveries down to simple videos anyone can follow.
People all over the country have used this method to help relieve their back pain.
Shipping & Delivery
Orders ship to the USA, Canada, Europe & Australia.
Orders typically ship out the next business day.
Once shipped, the typical arrival time to US addresses is 3 – 7 business days.
It is 10 – 15 business days to Canada, Europe and Australia.
Returns & Refunds
All orders come with a 60-day guarantee.
If you're unhappy for any reason, you can get an easy refund (less S&H).
If you wish to return or refund your order, please email support@rhythmichealth.com for the return authorization.
Once we receive your return, we'll process the refund. You'll receive a confirmation email as soon as it's done.
Customer Experiences:
(Individual results may vary)
Pain Gone 2 Days Later
My husband's pain was gone two days later and he has been pain free since.
Ann
Your Techniques Are Life-Changing
Well I must admit I was skeptical at first, but I persevered with the easy exercises. I slept last night with minimal pain.
I think your techniques are life-changing.
My back pain went away very quickly once I studied your techniques and its been gone ever since.
Ruth
The Sciatica Never Returned
My husband pushed my wheelchair into Rick's office.
Rick smiled, looked into my eyes, and said, "Nancy, we can fix this. This pain will soon be gone."
In one visit, Rick diagnosed the problem and sent me home with exercises to strengthen weak muscles and remain pain free.
I pushed my wheelchair out! I returned a few times to make sure I was healing.
The sciatica never returned.
Nancy G